About us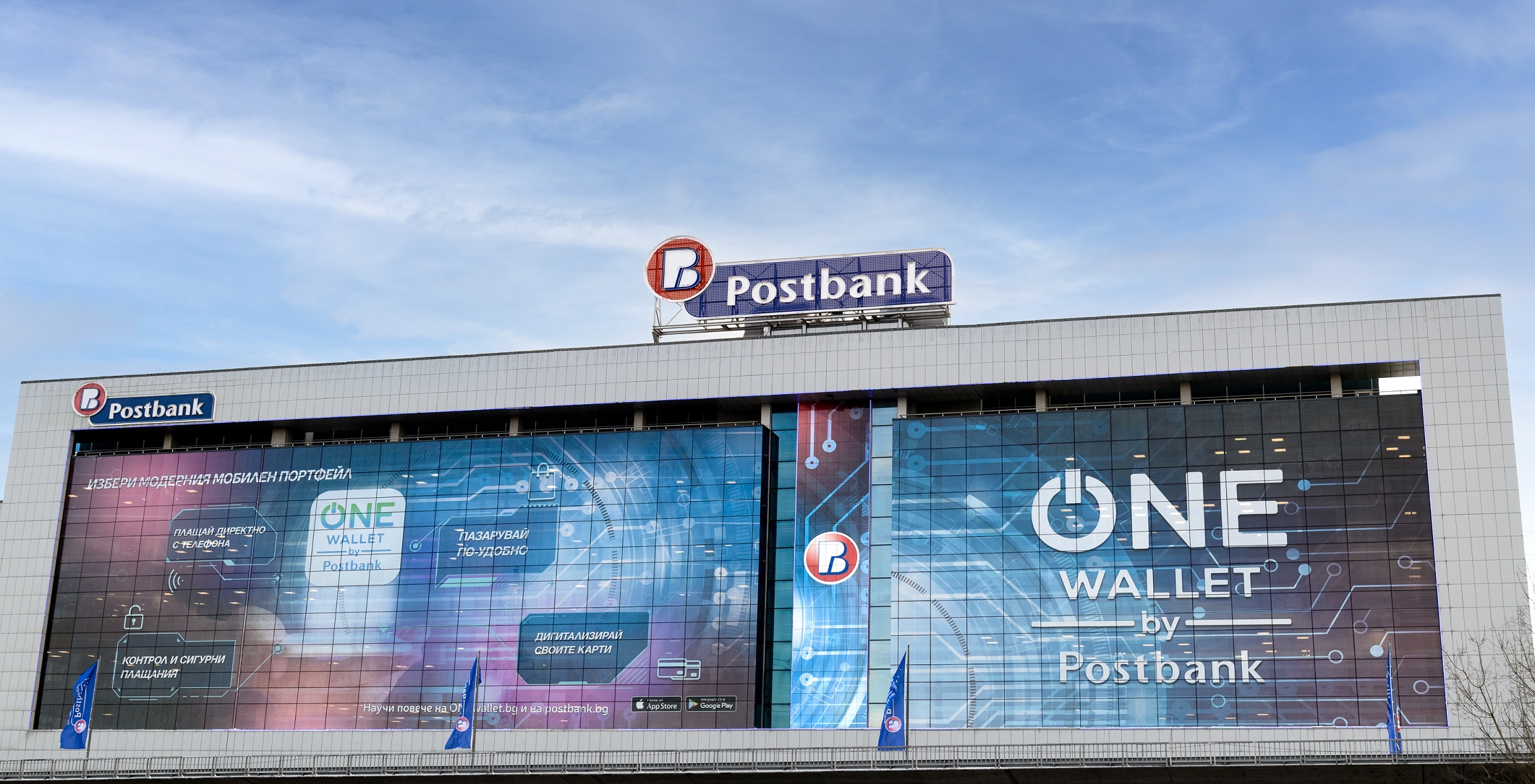 Postbank, legally named Eurobank Bulgaria AD, is the fourth biggest bank in Bulgaria in terms of assets, having a broad branch network across the country and a considerable client base of individuals, companies and institutions.
In June 2022, Bulgarian Credit Rating Agency (BCRA) confirmed Postbank's BBB long-term rating, with stable outlook.
Postbank has 30-years' presence as one of the leaders in Bulgaria's banking sector. The bank is a decisive factor in innovation, in shaping the country's banking trends in recent years and award-winning for its innovation. Postbank occupies a strategic position in retail and wholesale banking in Bulgaria. It is one of the market leaders in credit and debit cards, mortgage and consumer loans, saving products, as well as regarding corporate tailored products - from those for small businesses to large international companies operating in the country. The bank has built one of the most developed branch networks and modern digital banking channels.
Postbank completed in a few years two successful deals, acquiring and integrating for a record time first Alfa Bank - a branch of Bulgaria, and then Piraeus Bank Bulgaria. They are another step to strengthen its position as a systemic bank on the market and to expand its customer base.
Postbank has developed a number of projects related to social responsibility and sustainable development of business and society. The bank is an active member and works in support of the initiatives of CEIBG, AmCham, HBCB, Association of Banks in Bulgaria, Borika AD, Endeavor Bulgaria Association, Bulgarian Business Leaders Forum, Bulgarian Donors' Forum, Atanas Burov Foundation, UN Global Compact Network in Bulgaria, Bulgarian Association of Advertisers, Bulgarian Association for People Management and Bulgarian Fintech Association.
Postbank is a member of the Eurobank Group. The Eurobank Group, consisting of Eurobank S.A. (Eurobank) and its subsidiaries, is a strong banking group active in six countries, with total assets of €81.5 billion and 10,476 employees. Eurobank Ergasias Services and Holdings S.A. (Eurobank Holdings) is the ultimate parent company of Eurobank Group. In Greece, Eurobank operations encompass a retail banking network, dedicated business centers, a Private Banking network and a dynamic digital presence.
Eurobank also has presence in Bulgaria, Serbia, Cyprus, Luxembourg and United Kingdom (London).
Eurobank's philosophy focuses on providing quality services to its customers, paying attention to their particular and diverse needs.
Beyond core business activity Eurobank, responding to the needs of today's ever-changing environment, consistently designs actions relating to social and environmental issues, adopting responsible practices that promote transparency and business ethics. Eurobank links its business decisions to environmental sustainability, social responsibility and corporate governance (ESG).